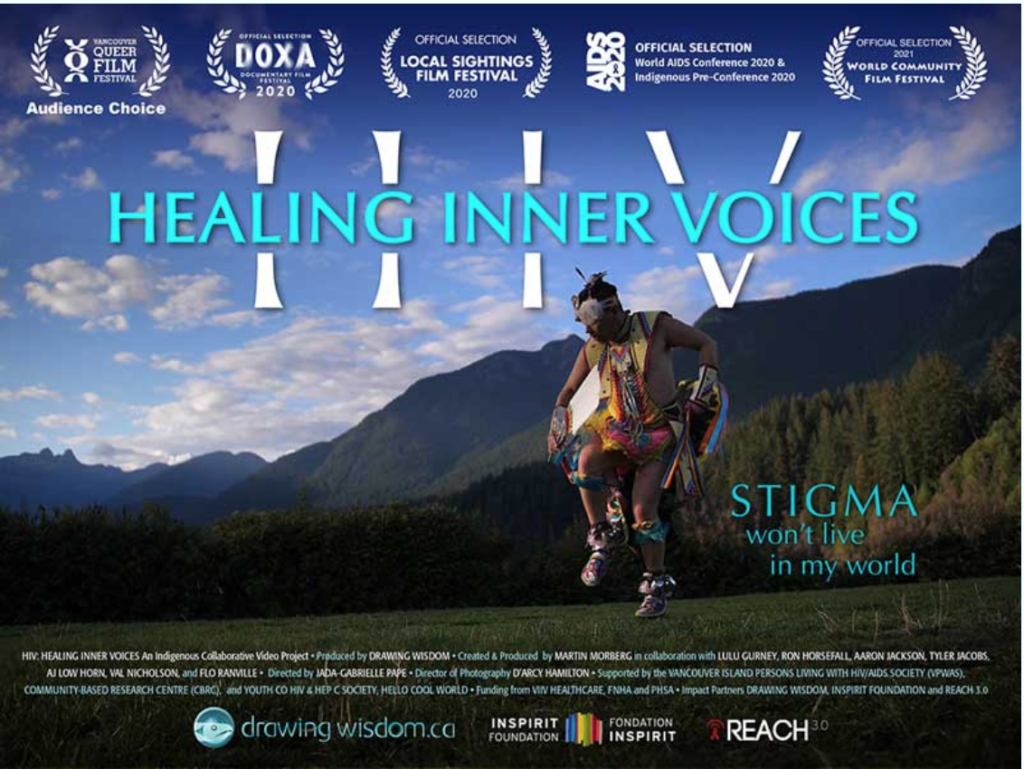 Healing Inner Voices Film Screening & Discussion
Stamina not Stigma project's recent Launch Event which featured Martin Moberg's evocative film Healing Inner Voices was an inspiring start to the series of conversations planned over the coming months. If you missed this event, you can still watch the film and support Martin's collaborative work until December 7th by going to drawingwisdom.ca/project/healing-inner-voices/
The Stamina Not Stigma events series began Tuesday November 23rd (10 am PT) with a viewing of the beautifully crafted, ground breaking film, Healing Inner Voices by HIV+ 2-Spirit Indigenous filmmaker, Martin Morberg.
"Stigma won't live in my world," says Val Nicholson, who is featured in the film and is a BIPOC co-facilitator of the Stamina not Stigma project.
The filmmakers see this peer-led virtual event as a decolonized and spiritual approach to addressing HIV stigma, transferring Indigenous knowledge through storytelling – sharing stories of healing and resilience.
It was only through my own healing that I was able to break through that intersection of stigmas that was placed on me," says Morberg.
Some comments from the Launch Event:
"Beautiful thank you. Transforming stigma into catalyst and teacher – a journey of purpose and service – is such a powerful process I share in my own ways. Feeling the magic."
---
"I'm appreciating the community-based approach to producing this video – and I love how you were all able to connect with each other and bring that connection to a healing place for a much larger community. Thank you."
---
"The film really moved me and brought up some emotion around blame, love, nurturing and community. I've never felt a sense of community and I've found it with HIV. Thanks for your great work."
---
"Some of the most beautiful and impactful activism grows through conversation and open, loving communication ❤️ as you shared"
---
"activism is so often driven by anger.  Here, what I feel is peace, acceptance and transparency — people opened themselves up with such grace."
---